I
Irving, Sir Henry (Real name: John Henry Brodribb) (1838-1905) – Born into a working class family in Somerset, following much hard work in company touring theatre, Irving became an outstanding London stage actor of the Victorian era. He was titled an Actor-Manager because he took complete responsibility for his stage (supervision of sets, lighting, direction, casting, as well as playing the leading roles) for season after season at the Lyceum Theatre, establishing himself and his company as THE representatives of English classical theatre. He was known as "The Governor" to those under his supervision. Irving often appeared with Dame Ellen Terry as his leading lady and there were numerous rumours of an affair.
In November 1882 Irving became a Freemason, joining London's prestigious Jerusalem Lodge No.197. In 1895, he became the first actor ever to be accorded a knighthood. Henry Irving was a long-time personal friend of novelist Bram Stoker, who was also Irving's most ardent supporter. For 27 years, Stoker was the Manager of the Lyceum Theatre, and Irving is thought to have been the inspiration for the title character in Stoker's 1897 novel, 'Dracula'.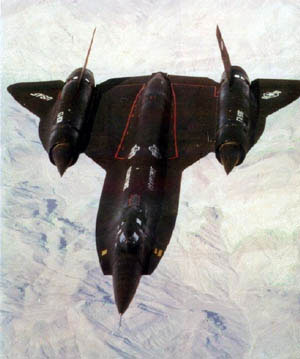 James Irwin was a test pilot on the YF-12 interceptor programme.

Irwin, Colonel James Benson (1930 – 1991) Born in Pittsburgh, Pennsylvania, Irwin was of Scottish / Irish decent, indeed his grandparents emigrated to America from Altmore Parish, Pomeroy in County Tyrone, Ireland in 1859. During his teens Irwin showed an interest in aircraft and an aptitude for science, he eventually graduated from the University of Michigan in 1957 with a MSc in Aeronautical Engineering and Instrumentation Engineering. He was for some time a test pilot and was the first man to fly the Lockheed YF-12 interceptor, the aircraft that spawned the C.I.A.'s SR-71 Blackbird spy plane programme. During his time in the USAF Irwin accumulated 7,015 hours of flying time, 5,300 in jet aircraft.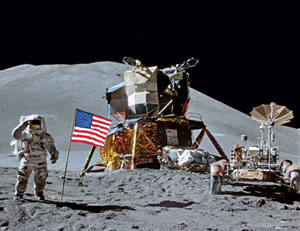 Apollo 15: Col. James Irwin salutes the US flag in a ceremony on the moon in 1971.

Recruited to NASA in April 1966, he served as backup crew for the Apollo 10 and 12 missions. Then, from 26 July to 7 August 1971 (together with David Scott and Alfred Worden), Colonel Irwin served as the lunar module pilot aboard Apollo 15, the fourth manned moon landing mission. Their assignment was to explore the Hadley-Apennine region its mountains and rilles, where Irwin became the first lunar automobile passenger in the first 'moon car' the 'Rover-1', driven by Dave Scott. The pair were responsible for discovering the 'Genesis Rock'.
From Houston, flight surgeons monitored the crew's vital signs and Irwin showed signs of the heart condition, bigeminy. Dr. Charles Berry told the mission's Deputy Director, "It's serious. If he were on earth I'd have him in ICU – being treated for a heart attack!"
Irwin believed in God and, on his return to earth he resigned from NASA and founded a religious organization, the High Flight Foundation, in Colorado Springs. He once stated, "Jesus walking on the earth is more important than man walking on the moon."
Jim Irwin died in Colorado in 1991 aged 61 from – a heart attack.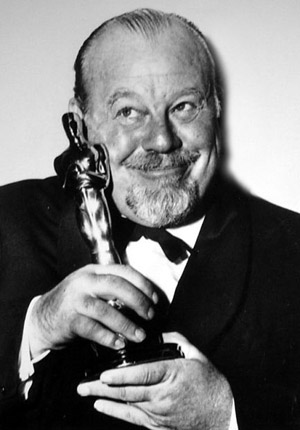 Folk singer Burl Ives cradles the Oscar© he won as Best Supporting Actor in the film 'The Big Country' (1958).

Ives, Burl Icle Ivanhoe (1909-1995) – A legendary folk singer, writer, actor and keen Freemason, Burl Ives is famous for very many songs, 'A Little Bitty Tear' (1961) being just one, but what is less well known is that, in 1958, Ives won an Oscar® for Best Supporting Actor in the film 'The Big Country'.
Ives was a member of Magnolia (now Magnolia-La Cumbre) Lodge No.242, California.
J
Jackson, Andrew (1767-1845) – 7th President of the United States (1829-1837) and the first 'Westerner' to be elected President, nicknamed 'Old Hickory,' Andrew Jackson was a national military hero for his actions in the Battle of New Orleans during the War of 1812. Jackson's administration addressed many of the significant issues in the formation of the country but was marked by the political partisanship so common in that time. Nevertheless, he left a legacy of a strong presidency. Jackson was an extremely active Freemason and a member of Harmony Lodge No. 1 (originally St. Tammany Lodge No.29) at Nashville). He was also elected Grand Master of Masons in Tennessee for two terms from 1822 to 1824.
Jackson Senior, Reverend Jesse Louis (1941- ) – A Baptist Minister, American civil rights leader and politician, Jesse Jackson's concerns for the oppressed and his dramatic oratory have attracted a large grassroots constituency called the Rainbow Coalition. In an AP-AOL "Black Voices" poll in February 2006, Jackson was voted "the most important black leader" with 15% of the vote.
Jackson's Freemasons lodge is Harmony Lodge No.88, Chicago, Illinois.
Jackson, Robert Houghwout (1892-1954) – Robert Jackson was U.S. Attorney General (1940–1941) and an Associate Justice of the United States Supreme Court (1941– 1954). He is remembered for his aphorism describing the Supreme Court, "We are not final because we are infallible, we are infallible because we are final." Many lawyers revere Justice Jackson as one of the best writers on the court, and one of the most committed to due process protections from overreaching federal agencies. A high point of Jackson's career came when he was appointed by President Harry S. Truman(see below) as U.S. Chief of Counsel for the prosecution of Nazi war criminals at the Nuremberg Trials (1945-1946) where, with help from British prosecutor, David Maxwell-Fife, he convicted Reichsmarschall Hermann Göring, Luftwaffe chief and founder of the dreaded Gestapo. Göring was sentenced to death by hanging, but cheated the executioner by taking cyanide in 1946.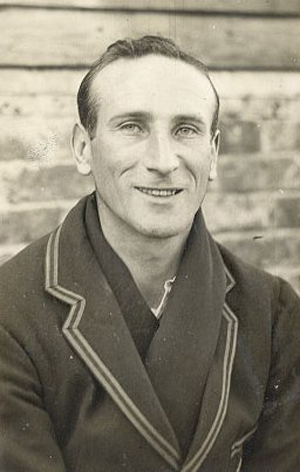 'Bodyline' cricket captain, Douglas Jardine, was a member of Old Wykehamist Lodge, England.

Jardine, Douglas Robert (1900-1958) – Arguably England's most infamous cricketer, Douglas Jardine, was born in Mumbai, India. He honed his cricketing skills, and especially his unorthodox team bowling theories, at Winchester College and New College, Oxford.
In 1923 he began to play for Surrey taking over the captaincy from Percy Fender in 1932. Later Jardine progressed to captain the MCC side in Australia. In what was probably the most controversial cricket tour in history, England won four of the five Tests, but it was the bowling methods they employed rather than the results which caused so much acrimony. Douglas Jardine considered Australian wonder batsman, Don Bradman (see above), as biggest threat to England and it was to combat him that Jardine (after watching hours of film footage) devised his notorious bowling attack. At Jardine's instigation, Harold Larwood and Bill Voce, the skilful Nottinghamshire fast bowlers, exploited leg-theory, or what came to be known as 'bodyline' bowling to a leg-side packed with fielders. The Australians considered these tactics vicious and dangerous to the batsmen. "An offence to the spirit of the game," they said.
The Aussie crowds raged against him, as did the press, and strongly-worded cables passed between the Australian Board of Control and the MCC. The Australians threatened to call off the projected Tour of England in 1934. The controversy reached such heights that the Prime Minister of Australia, Joseph Lyon, had to intervene to defuse the situation. The arguments go on even in the 21st century!
Douglas was a brave batsman, and possessed a very strong defence, being especially skilful in on-side strokes. In 22 Test match appearances he hit 1296 runs (average 48), and held 26 catches. During his career his runs numbered 14,821 (average 46.90), the highest of his 35 centuries being 214 not out against Tasmania in 1928-29. Extremely proud of his Oxford associations, he always wore a multi-coloured Harlequin cap. Later in his life cricket writers mellowed, realising how Jardine's contentious bowling theories had helped develop the game as a whole. He died of lung cancer in Switzerland at the age of 57.
Bro. Jardine was a member of Apollo University Lodge, Oxford and Old Wykehamist Lodge, England.
Jeffries, John (1744-1819) – A physician, scientist and pioneer balloonist, an American Revolutionary War Loyalist and military surgeon with British forces, John Jeffries made the first crossing of the English Channel by balloon on 7 January 1785. He also delivered the first public lecture on anatomy in New England at Boston, Massachusetts, in 1789.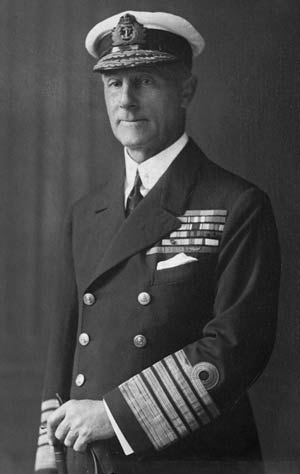 After his victory at the Battle of Jutland, Admiral John Jellicoe became Governor-General of New Zealand.

Jellicoe, John Rushworth – Admiral of the Fleet, 1st Earl Jellicoe (1859-1935) – John Jellicoe was the English-born, overall commander at the crucial naval Battle of Jutland in 1916. Had he lost, the complete struggle of World War I could ultimately have been lost for the Allies. In material terms, the confrontation between the Royal Navy and the blockaded German navy, could be said to have been "inconclusive" but, in reality, it was a decisive British victory; simply because, as the New York Herald succinctly put it on the 3 June 1916, "The German fleet has assaulted its jailer, but it is still in jail." …And it stayed in jail until the armistice in November 1918. For his efforts, Jellicoe was rewarded by being made Governor-General of New Zealand (1920-1924).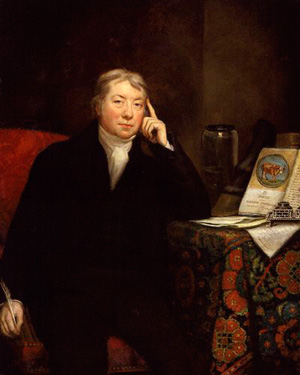 Medical pioneer, Edward Jenner was "the Father of Immunology."

Jenner, Edward Anthony (1749-1823) – A pioneer English scientist and physician, Edward Jenner really studied his natural surroundings in Berkeley, Gloucestershire, England, from a scientist's perspective. Jenner is widely credited as the creator of the vaccine for smallpox. He is sometimes referred to as the "Father of Immunology"; his works have been said to have "saved more lives than the work of any other man". Having studied under surgeon and anatomist, John Hunter, from the age of 21 at St. George's (Teaching) Hospital in London, Jenner developed a talent for observation that later led him to notice that milkmaids, who had had cowpox, were immune from smallpox. On the 14 May 1796, Jenner tested his theory on 8 year old James Phipps (the son of his gardener) and proved it to be correct.
It was John Hunter FRS, who proposed Jenner for membership of The Royal Society of London (see article elsewhere on this web site).
Johnson, Andrew (1808-1875) – The 17th President of the United States, Johnson succeeded the assassinated Abraham Lincoln. An attempt to unseat Secretary of War, Edwin Stanton, led to his impeachment on purely political grounds; he was acquitted, but only by one vote.
In 1851, Johnson was initiated into Greeneville Lodge No.119 (now number 3) in Greeneville, Tennessee and was a member of Greeneville Chapter No.82, Royal Arch Masons. He received Scottish Rite degrees in The White House in 1867.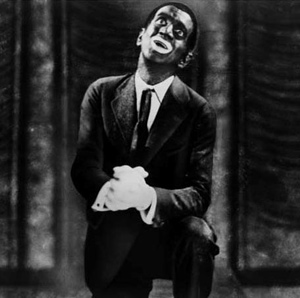 Al Jolson was the star of the very first 'talking movie', 'The Jazz Singer' in 1927.

Jolson, Al (Real name: Asa Yoelson) (1886-1950) – Asa Yoelson began using the name 'Al Jolson' when singing for coins on street corners, but this talented American went on to greatness as a vaudeville and film performer whose trademark was minstrel-style singing in blackface makeup. His fame was assured from 1927, when he starred in the ground breaking, 'The Jazz Singer', the first 'talking' motion picture with synchronized sound.
Jolson was a Freemason in St. Cecile Lodge No.568, New York.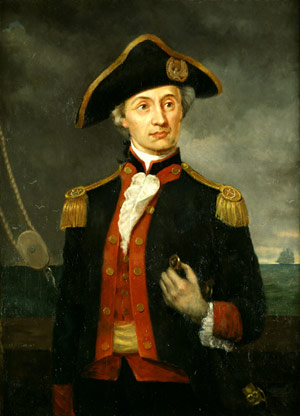 A Scotsman who fought for American independence against the British, master mariner Captain John Paul Jones.

Jones, John Paul (Born: John Paul) 1747-1792) – Although born in Scotland, this masterful sailor rose to become a naval hero and the "Father of the United States Navy". In an action off the coast of Yorkshire, against the Royal Navy in 1779, when taunted to surrender by Captain Pearson of HMS Serapis, Jones shouted, "I have not yet begun to fight!" Following hours of battle, Jones captured the Seraphim though his own vessel, the Bonhomme Richard, later sank due to battle damage. Jones received awards from the French and went on to command Russian naval vessels in their war against the Ottoman Empire.
Jones' mother lodge was St. Bernard's Lodge No.122, Kirkudbright, Scotland.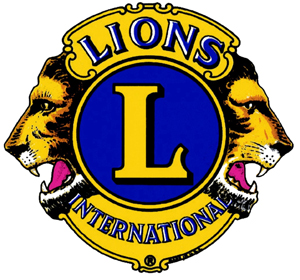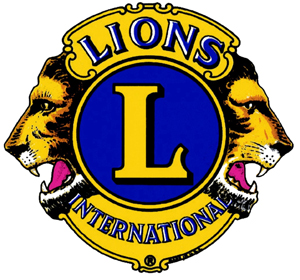 Freemason Melvin Jones founded the 'Lions Clubs International'.

Jones, Melvin (1879-1961) – Freemason Melvin Jones had a personal code: "You can't get very far until you start doing something for somebody else" and this became the guiding principal for the Lions Clubs International, the international service organization, which the Arizona-born Jones founded on 7 June 1917. Lions Clubs are now a beacon for the civic-minded.
Melvin Jones attended Garden City Lodge No.141, Illinois.
Juárez, Benito Pablo (1806-1872) – The first native-American President of Mexico, Benito Juárez re-established republican government there. He was a Zapotec Indian from Oaxaca who served five terms as president. Today Juárez is remembered as being a progressive reformer dedicated to democracy, equal rights for his nation's indigenous peoples, lessening the great power that the Roman Catholic Church then held over Mexican politics, and the defence of national sovereignty. Benito Juárez' mother lodge is the succinctly named Rito Nacional Mexican de la Logic Independiento No.2.
K
Kahn, Gustav Gerson 'Gus' (1886-1941) – Born in Koblenz, Germany, Gus Kahn became a prolific, and masterful, songwriter for Broadway and Hollywood musicals. His memorable songs include 'Toot Toot Tootsie Goodbye' (1924) (A hit for Al Jolson, see above.), 'It Had To Be You' (1924) and 'Yes Sir, That's My Baby' (1925).
Kean, Edmund (1789-1833) – An English actor who during his time was widely regarded as the best ever, Edmund Kean performed in London and New York, and shone in the roles of Shakespearian characters such as; 'Shylock' (The Merchant of Venice) and 'Richard III', but his signature role was that of 'Sir Giles Overreach' in Philip Massinger's 'A New Way to Pay Old Debts'. Kean was not particularly tall which limited his role play and he was, to a degree, of a somewhat shy and insecure personality (when not on stage), always doubting his abilities. Sometimes, unable to sleep, he would ride his horse recklessly through the night. His last words allegedly were: "Dying is easy; comedy is hard."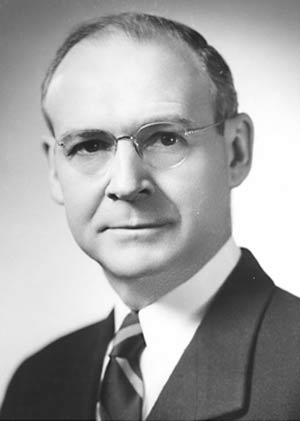 Charles Glen King is the little-known, American discoverer of Vitamin 'C' and 'B'.

King, Charles Glen (1896-1988) – An American biochemist, King was a pioneer in the field of nutrition, and (alongside Albert Szent-Györgyi) the first to isolate ascorbic acid, better known as vitamin 'C'. King was also later responsible for establishing the important function of vitamin 'B'.
King, Admiral Ernest Joseph (1878-1956) – Admiral King was Commander-in-Chief of the U.S. Fleet in 1941 and Chief of Naval Operations from 1942 to 1945. King was an exceptionally abrasive individual, but a brilliant organisational commander.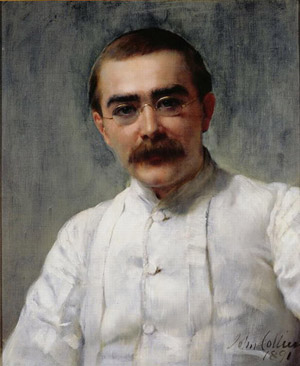 Author of 'The Jungle Book', 'Kim' and 'If-', Rudyard Kipling joined Freemasonry in India.

Kipling, Joseph Rudyard (1865-1936) – Born in Bombay, Rudyard Kipling was the masterful British writer who won the Nobel Prize for literature in 1907 and is famous for works such as 'The Jungle Book', 'Just So Stories', 'Kim' and 'If -'. Many of Kipling's works have strong Masonic themes and some are specifically about Freemasonry. According to the English magazine 'Masonic Illustrated', Kipling became a Freemason in about 1885, some six months prior to the usual minimum age of 21. He was initiated into Hope and Perseverance Lodge No. 782 in Lahore, India. He later wrote to The Times of London, "I was Secretary for some years of the Lodge ….. which included Brethren of at least four creeds. I was entered [as an Apprentice] by a member from Brahmo Somaj, a Hindu, passed [to the degree of Fellow Craft] by a Mohammedan, and raised [to the degree of Master Mason] by an Englishman. Our Tyler was an Indian Jew." Kipling so loved his Masonic experience that he memorialised its ideals in his famous poem, "The Mother Lodge". Kipling was also a member of The Builders of the Silent Cities Lodge No.12, St. Omer, France. He was an enthusiastic patriot, but very a humble man, he eschewed most Government offered honours (including a knighthood); Brother Kipling accepted recognition from Freemasonry by being named one of 40 living Fellows of The Philalethes Society.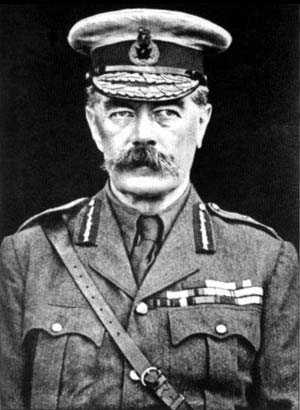 Most famous for his "Your country needs YOU!" poster, in 18 months Earl Kitchener created a professional army of soldiers from 'schoolboys, clerks and shopkeepers'.

Kitchener, Earl Horatio (1850-1916) – Born in County Kerry, Irishman Horatio Kitchener joined the Royal Engineers. He served south of Egypt in the Sudan and launched a campaign (1894-96) to retake the country from al-Mahdi (who had been responsible for the death of General Gordon of Khartoum) at The Battle of Omdurman. He commanded again during the Boer War in South Africa, where with few British soldiers at his disposal, Kitchener concentrated arrested Boers into manageable camps – from whence the term 'Concentration Camp' entered the English language. At the start of World War I, he reluctantly accepted the post of Secretary of War – his image adoring the famous 'pointing finger poster' with its war cry, "Your County Needs YOU." Following disputes with government politicians, he was sent on a mission to Russia, but drowned when his warship, HMS Hampshire, struck a mine and sank off the Orkneys on 5th June 1916. A sad end to a magnificent career.
Koltko-Rivera, Mark Edward (1956- ) – A scholar, scientist, social critic and writer, Mark Koltko-Rivera is one of America's leading scientific authors in the field of the psychology of world views.
Having reported publicly that he is proud to be a Freemason, Koltko-Rivera also wrote on the historical background to Dan Brown's novel 'The Lost Symbol'. (See also Lodge St. Patrick's viewpoint on this publication elsewhere on this web site.) Koltko-Rivera is a member of Winter Park Lodge No.239, Florida.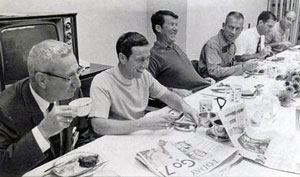 October 11th, 1968 and Kenny Kleinknecht (L) shares breakfast with fellow Freemasons, astronauts Donn Eisele and Wally Schirra, prior to their Apollo 7 launch.

Kleinknecht, Kenneth Samuel 'Kenny' (d.2007) A member of Fairview Lodge No. 699, Fairview, Ohio, during his working life (which effectively began at the height of the 'Cold War'), Kenny Kleinknecht served with several leading aeronautical organisations in the U.S.A.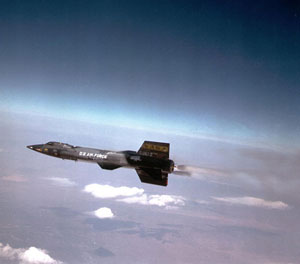 Just another project for engineer Kleinknecht – the hyper-fast X-15 rocket plane.

Kleinknecht graduated with a BSc in Mechanical Engineering from Purdue University in 1951, but his career in engineering had begun in 1942 at the Lewis Research Centre for propulsion technology in Cleveland, Ohio. In 1959, just a year after it formed, he transferred to NASA, working in the Manned Space Craft Centre in Houston. Kenny was a naturally gifted engineer but, it must be said, that he gained much of his exceptional knowledge through his experiences working on 'sexy', cutting edge engineering projects like the X-1E high-speed aircraft (that broke the sound-barrier in 1947) and the experimental X-15 rocket plane, the fastest manned aircraft ever built, on which he was Advanced Projects Management Officer. The X-15 eventually achieved Mach 6.72 (4,519mph or 7,273km/h) in 1967.
Brother Kleinknecht did not suffer fools gladly and, in a remarkable career; he cracked the whip as a senior manager within the Mercury, Gemini, Apollo, Skylab, and space shuttle projects. He was also a prolific writer of technical papers, manuals and "how to" books on aeronautical and cosmological engineering – indispensable tomes to any would-be space engineer.
Knox, Major General Henry (1750-1806) – An American Revolutionary War hero, Knox was the first Secretary of War under the U.S. Constitution. A Masonic lodge named in his honour was constituted on the gun deck of the USS Constitution (nicknamed 'Old Ironsides') in 1926. Knoxville, Tennessee and the famous 'Fort Knox' were named in his honour.
Kresge, Sebastian Spering (1867-1966) – Born in Bald Mountain, Pennsylvania, Sebastian S. Kresge founded S. S. Kresge (1897), one of the great "Five and Dime Stores", as they came to be termed. 16 years later he owned 85 stores. By 1924, Kresge was estimated to be worth US$375,000,000 ($5 billion U.S. dollars today!) The store chain he created is now better known as K-Mart.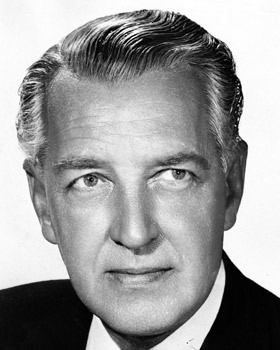 Otto Kruger acclaimed actor, and freemason.

Kruger, Otto (1885-1974)– Although musically trained, Otto Kruger found his vocation acting, making his Broadway debut aged just 15. His long career was at its zenith in the 1930's and 40's though he still made two memorable films in the 1950's, 'High Noon'(1952) with Gary Cooper and 'Magnificent Obsession' (1954) with Rock Hudson. American born Kruger was a member of St. Cecile Lodge No.568 in New York.
L
Marquis de Lafayette – Marie-Joseph Paul Yves Roch Gilbert du Motier (1757- 1834) – Lafayette was French soldier and politician. As a General, he took part in the American Revolution as a close supporter and friend of fellow Freemason, President George Washington. (See 'Famous Freemasons' M to Z below.)
Land, Frank Sherman (1890-1959) – Frank 'Dad' Land was born in Kansas, City, Missouri. A gifted speaker; aged just 21 he was elected president of the Municipal Art Club in Kansas City. He became a member of the Ivanhoe Lodge No.446 on 29 June 1912. In 1919 he founded the Order of DeMolay, a Masonically-sponsored international youth organization for boys and young men aged between 12 and 21.
Land was a Past Potentate of Ararat Shrine Temple and served as Imperial Potentate of the Shrine in 1954-55. He was honoured with the Knight Commander of the Court of Honour of the Scottish Rite and coroneted a 33° degree in 1925. He was named an honorary member of the University of Missouri chapter of Acacia Fraternity. He received the first International Gold Service Medal of the General Grand Chapter of York Rite Masons in 1951 for work in Humanities. He received the Grand Cross of the Southern Jurisdiction of the Supreme Council of Scottish Rite 33° in 1955. After a full life, Frank Land died on 8 November 1959 and is interred at Mount Moriah Cemetery in Kansas City.
Lauder, Sir Henry 'Harry' (1870-1950) – Born in Portobello, Edinburgh and known professionally as Harry Lauder, this Edinburgh-born entertainer was described by Sir Winston Churchill (see above) as "Scotland's greatest ever ambassador!" His understanding of life, pathos and joy, endeared him to all. Launder became an internationally famous celebrity before the First World War and, at one time, was the highest paid performer in the world, commanding the equivalent of US$12,700 per night plus expenses. His life, however, was not without tragedy, his only son John, was killed in action at Poiziers in 1916. He wrote most of his own songs during his life and these included, 'Romin' In The Glomin', 'A Wee Deoch-an-Doris' and the marching tune 'Keep Right On To The End Of The Road', in tribute to his son.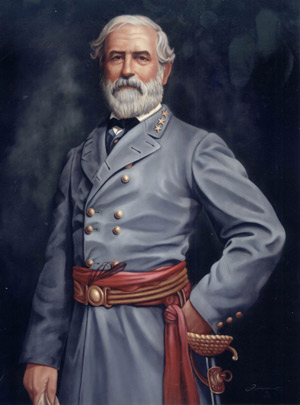 During the American Civil War, General Robert E. Lee was an inspiration to the soldiers of the Confederate States of America.

Lee, General Robert Edward (1807-1870) – A career military officer best known for having commanded the Confederate Army of Northern Virginia in the American Civil War, Robert E. Lee was a top graduate of West Point, who distinguished himself as an exceptional officer and combat engineer in the United States Army for 32 years before resigning to join the Confederate cause. By the end of the American Civil War, he was commanding general of the Confederate Army. He became a post-war icon of the South's "lost cause," and is still admired to this day. Lee attended Hiram Lodge No.59, Westmoreland County, Virginia.
Lejeune, John Archer (1867-1942) – Rising to be a Major General in the U.S. Marine Corps, and the 13th Commandant of the United States Marine Corps (1920-1929), Lejeune earned the proud title of "the greatest leatherneck of them all".
Lemon, Mark (1809-1870) – Together with Henry Mayhew, Mark Lemon was the English founding editor of the exceptionally long-running 'Punch' magazine, which ran from 1841 to 2002 and the journal 'The Field' (1853). Lemon was also an early influence on the magazine the 'Illustrated London News', which was in print from 1842 until 2003.
Lever, William Hesketh – 1st Viscount Leverhulme (1851-1925) – Born in Bolton, Lancashire, England this industrialist, philanthropist and colonialist, personified the Northern nonconformist conscience. Lever rode the cresting late-Victorian consumer revolution to build a vast industrial empire spread across the globe, with such famous soap brands as 'Lux' and 'Lifebuoy'. Four years after his death all his enterprises were amalgamated as Unilever and this, by 1930, employed 250,000 people and, in terms of market value, was the largest company in Britain.
Lewis, Meriwether (1774-1809) – Lewis was a soldier and pioneer explorer who, with fellow Freemason, William Clark, (see above), conducted the first overland exploration of the North American West and Pacific Northwest. He also served as Governor of the Louisiana Territory and was proclaimed a National Hero. Meriwether Lewis was the first Master of St. Louis Lodge No.111, but it is possible that his 'mother lodge' was the Door to Virtue Lodge No.44, Albemarle County, Virginia.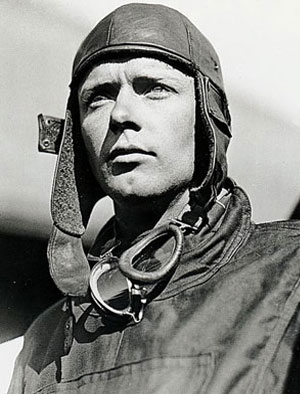 The first man to complete a solo crossing of the Atlantic Ocean, Charles Augustus Lindbergh.

Lindbergh, Charles Augustus (1902-1974) – Emerging from the virtual obscurity of being a U.S. Air Mail pilot 25-year old Charles Lindbergh became the most famous of all American aviators when he completed the first solo, non-stop transatlantic flight from New York to Paris in 1927. Having travelled the then staggering distance of 3,625 miles (5,836km) in a single engined, petrol-powered monoplane (A Ryan NYP called 'Spirit of St. Louis'.) and, as a U.S. Army reserve officer, Lindbergh was awarded the Medal of Honor for his historic exploit.
In his later years, Lindbergh became a prolific prize-winning author, international explorer, inventor and environmentalist. His Masonic lodge was Keystone Lodge No.243, St. Louis, Missouri, USA.
Lipton, Sir Thomas Johnstone – 1st Baronet (1850-1931) – Even in the 21st century, tea is what makes this Freemason a famous name. Thomas Lipton was born in Glasgow of Irish-Scottish parentage. Having worked as young man in America, he returned to Scotland to open a grocery store, and this he grew into a hugely successful chain. During this time he established Lipton's tea processing factories in England and the U.S.A. Lipton was also a keen yachtsman, and during the 1920's he was the most persistent (though not very successful) challenger in the history of the America's Cup.
Lisle, Claude Joseph Rouget de (1760-1836) – Claude Lisle was a French Army officer of the Revolutionary Wars. Lisle is most famous for writing the words and music of the 'Chant de guerre pour l'Armée du Rhin' ('War Song for the Army of the Rhine') in 1792, which would later be better known as 'La Marseillaise' – the French national anthem.
Liszt, Franz Ritter von (1811-1886) – Franz Liszt was a 19th century Hungarian composer, virtuoso pianist and teacher that became renowned throughout Europe for his great skill as a performer. Liszt was said by his contemporaries to have been the most technically advanced pianist of his age – and perhaps the greatest pianist of all time. He was also a benefactor to other composers and performers, notably Richard Wagner, Hector Berlioz, Edvard Grieg and Alexander Borodin. Franz Liszt was a Freemason in Lodge zur Einigkeit, Frankfurt, Germany.
Livingston, Robert (1746-1813) – A solicitor, statesman and diplomat, Livingston was a member of the Continental Congress and a 'Founding Father of the United States' – a member of the committee that drew up the American Declaration of Independence. He also co-negotiated for the purchase of Louisiana Territory. A dedicated Freemason, in 1784, Livingston was appointed the first Grand Master of the Grand Lodge of New York, and retained this title until 1801. Manhattan's Grand Lodge's library bears his name. The Holy Bible that Livingston used to administer the oath of office to President George Washington is owned by St. John's Lodge No.1, and is still used today when the Grand Master is sworn in and also, by request, when a President of the United States is sworn in.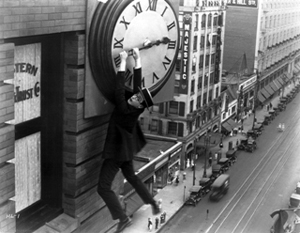 Comedy actor Harold Lloyd most of his own stunts and lost his right thumb and forefinger in one incident, as can be seen here!

Lloyd, Sir Clive Hubert (1941- ) The captain of the West Indies cricket team between 1974 and 1985, and overseer of their rise to become the dominant Test-playing nation (a position that was only relinquished in the latter half of the 1990's), Clive Lloyd led the West Indies in three World Cups. They won the 1975 final (Lloyd scoring a century.) and the 1979 final. The West Indies were very strong favourites for the 1983 final but lost out to India.
Lloyd, Harold Clayton (1893-1971) – Harold Lloyd was an 'all-action' comedian famous for doing most of his own dangerous stunts. In one notable incident in 1919, he blew a finger and thumb off his right hand! Lloyd was a film actor and producer ranking alongside Charlie Chaplin and Buster Keaton as one of the most popular and influential comedians of the silent film era. He made nearly 200 comedy films, both silent and 'talkies', between 1914 and 1947. An active Freemason, Harold Lloyd rose to become Imperial Potentate of the Shriners of North America, 1949-1950.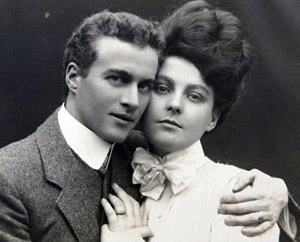 Lionel Logue with his wife Myrtle in 1907. The couple had three sons.

Logue, Lionel George CVO (1880-1953) – Largely forgotten until 2010 when the multi-Oscar© winning film, 'The King's Speech', refocused the world's attention on "the man who saved the monarchy", Lionel Logue was the man responsible for the therapeutic treatment that he provided for King George VI (see above), allowing the monarch largely to master a severe stammer.
Born in Adelaide, Australia, Lionel Logue was the grandson of an Irish brewer, Edward Logue, who had established Logue's Brewery there in 1850, his father being the firm's accountant. Lionel was educated at Prince Alfred College between 1889 and 1896, yet was unable to decide what to study, until he happened upon Longfellow's 'The Song of Hiawatha':
Then Lagoo, the great boaster,
He the marvellous story-teller,
He the traveller and the talker,
He the friend of old Nokomis,
Made a bow for Hiawatha
—HENRY WADSWORTH LONGFELLOW
Inspired by the rhythm of the narrative Logue decided to make his interest in voices his career. At the conclusion of much study he became a teacher of elocution and later a speech therapist, eventually moving to London in 1924, where his talent and unconventional methods were duly recognised.
A disastrous speech at the British Empire Exhibition in 1925, much distressed Albert, Duke of York (as the future King was then titled) and his wife insisted that he engage Logue to help cure him. Logue worked with the Duke from 1926, into 1936 when he became monarch, and on through the dark days, and many speeches, of the Second World War.
The men became friends. In 1952 King George died and Logue wrote to his widow, Queen Elizabeth, The Queen Mother, "…never has a man worked so hard as he did & achieved such a grand result." Logue himself passed away early the following year.
A Christian Scientist all of his life, Logue was also a Freemason. Initiated in 1908, he rose to become the Master of J.D. Stevenson St. George's Lodge No. 6, Western Australia.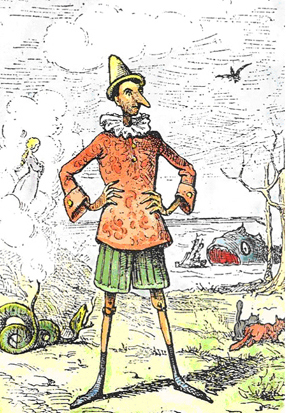 Pinocchio was the invention of Freemason Carlo Lorenzini.

Lorenzini, Carlo (Pen name: Carlo Collodi) (1826-1890) – An ex-soldier with a lifelong interest in politics, Lorenzini was a writer and novelist who became fascinated by the idea of using an amiable, rascally character as a means of expressing his own convictions through allegory. In 1880 he began writing 'Storia di un burattino' ('The story of a marionette'), also called 'Le avventure di Pinocchio', which was published weekly in 'Il Giornale dei Bambini', the first Italian newspaper for children. Lorenzini died in Florence in 1890, blissfully unaware of the fame and popularity that awaited his creation, 'Pinocchio'.
Louis Philippe II – Duke of Orléans (Given name: Louis Philippe Joseph d'Orléans) (1747-1793) – Commonly known as Philippe, he was the Grand Master of the Grand Orient de France during the French Revolution. He tended toward anti-monarchy, and certainly gave large sums to assist the poor, but such was the irrational fervour and anger omnipresent during France's 'Reign of Terror' that, for his efforts, he was arrested, tried and guillotined on the same day on 6 November 1793.
MUST READ