THE MASONIC ARMS in Gatehouse of Fleet, Dumfries and Galloway has just undergone a stunning £200,000 refurbishment. Owners Sofia Perez Liano, Jimmy Harvey and Richard Gidney, have put their heart and souls into making the 233 year old pub/restaurant something very special for locals and visitors alike to enjoy for years to come. DGWGO's RB went along to meet the team and have a tour of the new facilities.
The three business partners took over the lease of the pub in 2013 and after 4 successful years purchased the property in the summer of 2017. They are all heavily involved in the day to day running of the pub with Sofia– front of house , Jimmy – executive Chef and Richard doing everything a pub landlord has to do.
When arriving at the pub I walked through the front door to a very warm welcome from Richard and a roaring log burner in the main bar area, which though still looks very traditional, now has a completely new bar with a leathered slate top, new carpets, upholstery, lighting, music system and decoration, which all add to the unique experience the business now offers its customers. It feels like a wonderful place to relax and unwind, whether you just want a drink, a game of pool with friends or a wonderful meal. The Masonic Arms offers a choice of dining experiences; eating in the bar, the new sun-room/dining room or on warmer days alfresco in the Beer Garden. Dogs are also very welcome in the Bar and Garden areas.
Richard told me how important it has been to the three of them to use local tradespeople during the whole refurbishment process.
He said " Having decided to carry out a refurbishment during the off season of January to March, a company was sought to put in place all planning permissions and building warrants (the building is grade 4 listed) and carry out the work. This task was taken on by our main contractor Iain Hall Joinery from Crossmichael, Iain and his team have been amazing, they manged to complete the whole job on time and to budget – quite a feat considering the very tight time scale. They have worked so hard to create exactly what we wanted and nothing that we asked was ever to much."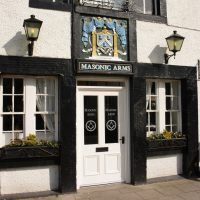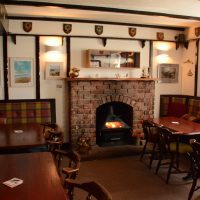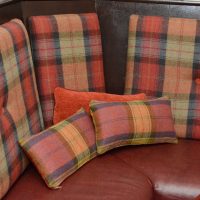 Iain Hall Said "The Masonic Arms renovation has been a fantastic project for us all to be part of. We would like to wish Richard, Sofía, Jimmy and all the staff all the very best, it was a pleasure to carry out such a great project for them."
Richard continued "Also during the work GW Davidson from Kirkcudbright did the building work with PWI Plastering from Castle Douglas. We also used BM Electrical from Borgue, Deeside Painters from Kirkcudbright for all the interior and exterior decorating, Donald Cowie – plumbing, Harris Upholstery from Corsock, Gowans of Castle Douglas for the new carpets and Dowling Stoves from Wigtownshire, who supplied the log burners"
"We are firm believers in using and supporting other local business, not only throughout this whole process but also as our regular suppliers for the bar and restaurant. We offer some wonderful locally produced drinks from Bladnoch whiskey from Newton Stewart to real ale brewed by Sulwath Brewery in Castle Douglas."
"We are also very proud to use locally produced food on our menu wherever possible, including ice cream & cheese from just along the road at Cream o Galloway (now known as The Ethical Dairy), we buy our fruit & veg from Mitchells of Castle Douglas, our fish and smoked goods come from Galloway Smokehouse at Carsluith, Galloway Lodge, from right here in Gatehouse supply us with some of their delicious jams & pickles. Our meat is supplied by Pioneer Food Service from just over the border in Carlisle."
As my tour of the Masonic continued we went into what used to be known as the conservatory restaurant, which has now been completely removed and replaced with a beautiful slate roofed sun-room and with the removal of a wall to a second small restaurant, the whole eating area has been enlarged to create a lovely, airy, light restaurant. New flooring, tables & chairs, local art and some tasteful re-decoration has transformed the area into a delightful eatery.
Sofia who has designed the new interior told me "My décor inspiration for The Masonic Arms were the animals and nature of the Galloway forest."
"I didn't want to change the classic atmosphere of the bar area too much. The idea was a modern tartan with colors of the pheasants which are abundant in the area. The design of the bar itself was a more current, comfortable and tidy area."
"The sunroom restaurant represents the Galloway Forest and sea in a more contemporary style, with animals of the Galloway forest in the lampshades, bird statues and our tartan stag head adding some fun; The wood and color of the forest in the floor tiles, tables, chairs and cupboard doors. I also used the sea in the scallop wallpaper. Finally, I used modern local photos of animals, the Galloway forest, and the sea.
As well as all the construction work and redecoration, investment has also gone into the purchase and fitting of new equipment in the sunroom restaurant. This includes a new carvery, chargrill and extraction units.
Richard Said, "We plan to carry on offering a carvery lunch every Sunday from 12 to 3pm which has proven very successful over the past few years, the new larger unit will enable us to offer a bigger choice of meats and veg."
"Steak nights are to become a feature following the purchase of a state of the art chargrill and extraction system. All types of steaks will be available including T-Bones and even Waygu steaks all the way from Japan! Other weekly events that we hold also include Wednesday night curries, Thursday night music with local musicians and on Friday nights we hold a popular pub quiz."

My tour continued to the kitchen where I met Company Director and Executive Chef Jimmy Harvey, who was hard at work with his team preparing for the Saturday lunch time rush. Jimmy said "The food we offer is local, fresh produce prepared by my kitchen team daily. Our new menu consists of a good choice of fresh fish, steaks, vegetarian, gluten and vegan options and has a healthier eating theme which uses less cream and butter in the dishes."
Jimmy continued "The thing that gives me that buzz is the busy nights with all hands on in the kitchen, orders being shouted, waiting staff rushing in and out with plates, and I love speaking to the diners to get their feedback on the dining experience."
"Our Sunday carvery has been a great success since we started it four years ago and now we've had to purchase a larger unit to cope with the growing numbers of customers, whom I enjoy meeting, talking to and having a laugh with. As well as our new carvery unit we also installed a new chargrill in the sunroom which, soon, you will be able choose your steak and watch it being cooked in front of you. Due to early requests the famous Waygu beef steaks will appear on our steak menu."
As things were getting busy in the kitchen, and customers were starting to arrive for their lunch I decided I had better let Jimmy, Richard, Sofia and their team get on with things. Before I left Richard said" We are delighted with the finished job 'Iain was an absolute pleasure to work with and the quality of the finished job is tremendous. Attention to detail with the stone work, carpentry – especially the new bar – and the overall job has been brilliant. Myself, Sofia and Jimmy are over the moon and look forward to welcoming customers old and new back into the new look Masonic Arms."
The Masonic Arms Menu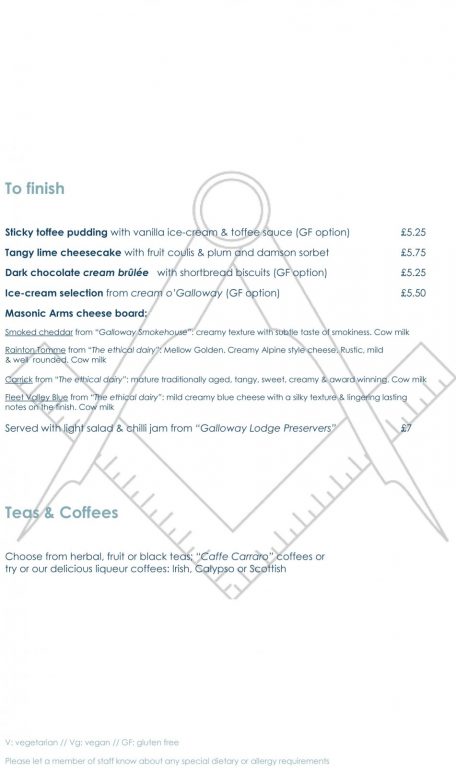 The Masonic Arms is located at 10 Ann Street, Gatehouse of Fleet DG7 2HU. For more details or to book a table you can visit the Masonics website HERE or phone on 01557 814 335 or email info@masonicarms.co.uk
Mason Arms, Gatehouse of Fleet
The refurbishment of the Masonic Arms adds to somewhat of a resurgence in tourism in the Gatehouse area with the recent addition of GG's Yard at Laggan Outdoor, continued improvements at Cream O Galloway, Cocoa Bean Company and quality café's such as Galloway Lodge and the Mill on the Fleet visitor centre making Gatehouse of Fleet an excellent destination for a day out, or for a longer stay in a wide and varied choice of accommodation within the town and local area.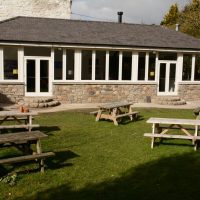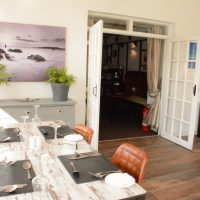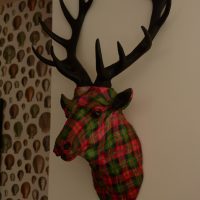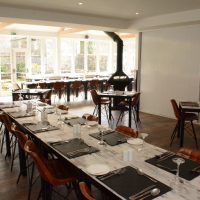 Written exclusively for Dugal Media by RB, Images copyright R.B Photography
By: dgwgo.com